Hunting Helena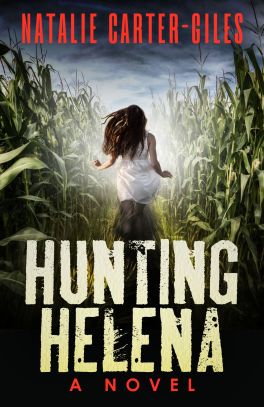 Helena Douglas is a survivor.


For three months, two weeks, and five days, a madman held her captive, but she managed to escape. Barely alive and mentally exhausted, she found the strength to put one foot in front of the other until she was rescued. For the next days, months, and years, Helena fought to regain her life. But every day since her rescue, she has had to deal with one terrible, horrifying truth—her abductor has never been caught.
Helena is certain he is out there, waiting and watching for the perfect moment to pick up where he left off with her. Eight years later, a body has been found, and the DNA doesn't lie. He is back, and now Helena, along with her confidant, Sergeant David Campbell from Major Crimes, will have the chance to stop him.


The evidence is leading Helena back to Deer Lake, the town where her life started to unravel and the place she vowed never to return. But after all these years, she is learning things weren't exactly as they seemed back then. Sorting through the past and discovering new truths brings Helena to wonder if a childhood bargain she had made with God is the reason behind her misfortune.


The answer to that question means confronting her former best friend, a girl she hasn't spoken to in nearly ten years. The stakes keep rising—Helena and David are running out of time, and someone else is watching their every move.
As the narrative shifts back and forth, in an effective technique for building suspense and filling out character and motivations, teenaged Helena wades through the loss of her father, trying to care for her deeply depressed mother and making her own decisions about what university campus to enrol in and where to live and adult Helena seeks to solve the crime that nearly destroyed her.

-- Joan Sullivan - The Telegram --
Shopping Cart
You have no items in your shopping cart
| | |
| --- | --- |
| Sub Total | $0.00 |
| Shipping | $0.00 |
| HST (0%) | $0.00 |
| GST | $0.00 |
| Total | $0.00 |
---