The River Murder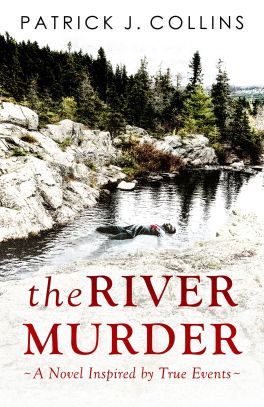 Harbour Grace 
Newfoundland 
June 1884  
 
Sergeant Sean Ryan, an officer with the Terra Nova Constabulary, is transferred from St. John's to police the very troubled and tense Catholic community of Riverhead, Harbour Grace, a place he thought he had left behind him. Just five months ago, the now-infamous religious riot known as the Harbour Grace Affray saw five men tragically killed—a lone Catholic, Patrick Callahan, and four Protestants. 
 
Only a week into his new posting, Sean is thrust into action. Shockingly, Thomas Callahan, son of the popular Catholic man who had died in the Affray, is found shot and left for dead in the raging Bannerman River. The young policeman then discovers that Leah Thomey, his ex-lover, is still living in Riverhead, having given up her dream of a professional life in the Boston States. Sergeant Ryan is troubled to learn that Leah had become romantically involved with the deceased Thomas Callahan. 

The young Catholic cop is challenged to find out who killed Thomas Callahan, the only son of Patrick Callahan, while he faces resistance from an untrusting public—including members of his own family.
"Murder mystery inspired by true events [He's built a fan club for these - I know because they email me wanting to know when his next one is coming]"

-- Joan Sullivan, The Telegram --
Shopping Cart
You have no items in your shopping cart
| | |
| --- | --- |
| Sub Total | $0.00 |
| Shipping | $0.00 |
| HST (0%) | $0.00 |
| GST | $0.00 |
| Total | $0.00 |
---