What Happened to Maggie Dalton?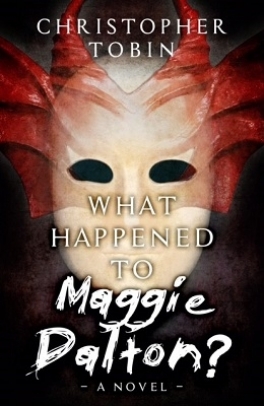 Inspired by True Events
In his youth, Richard "Dickie" Dalton had the potential to become a writer. Instead, he became an offshore oil worker who settled down in his hometown of Dildo, Newfoundland, with his wife, Morely, and his daughter, Maggie. Now, years later, when ten-year-old Maggie starts displaying bizarre behaviour, and after an unexplainable tragedy occurs at her elementary school, Dickie begins documenting the events that plague his family and haunt the town. In their search for answers, Dickie and Morley begin to question whether Maggie might be possessed by a demon.
Dickie Dalton's first-person manuscript, which includes witness accounts from the doctors who treat Maggie, the local police who respond to the school incident, Maggie's teachers, news reports, and documentation of the involvement of a visiting Nigerian priest, Father William Carlow, gives a full account of the possession of Maggie Dalton. This manuscript follows Maggie's exorcism, which took place in the Dalton home during the fall of 2010.
Not For the Faint of Heart "It's propulsive and gripping, and, oh, a bajillion times too scary for me. But, if you are made of sterner stuff, fill your boots"

-- Joan Sullivan - The Telegram --
Shopping Cart
You have no items in your shopping cart
| | |
| --- | --- |
| Sub Total | $0.00 |
| Shipping | $0.00 |
| HST (0%) | $0.00 |
| GST | $0.00 |
| Total | $0.00 |
---